Crisp Apple Crisp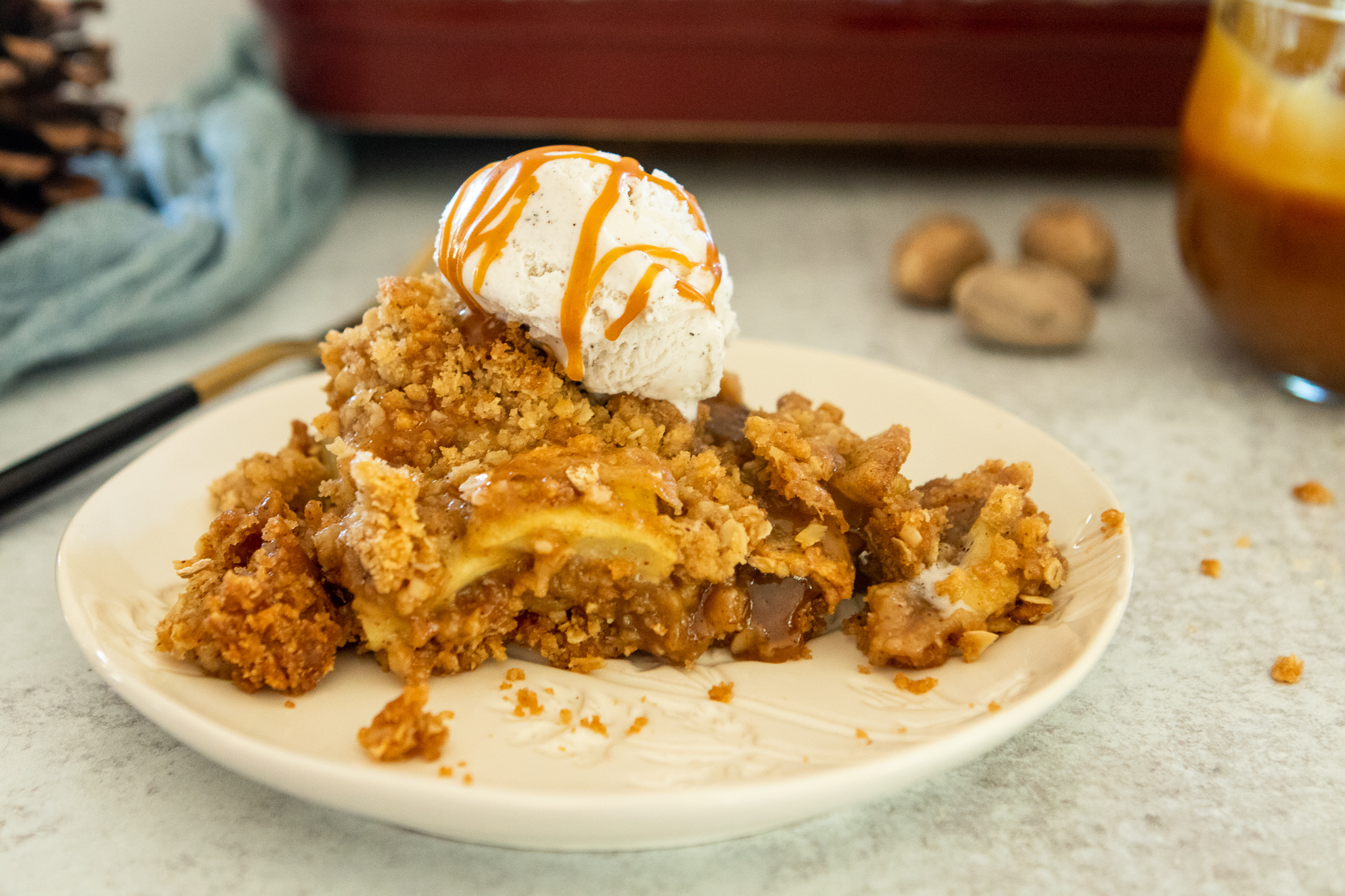 There are so many versions of Apple Crisp, and everyone has their favorite. My favorite is an old family recipe that my mother made us often. My sisters and I also make the recipe (of course, Robyn makes it best…don't ask me how or why, she just does) and it's fabulous (don't worry, I'll post it shortly).
But when I found this recipe, I wondered if there could be a different take on my favorite apple crisp and I'm here to say that there definitely is!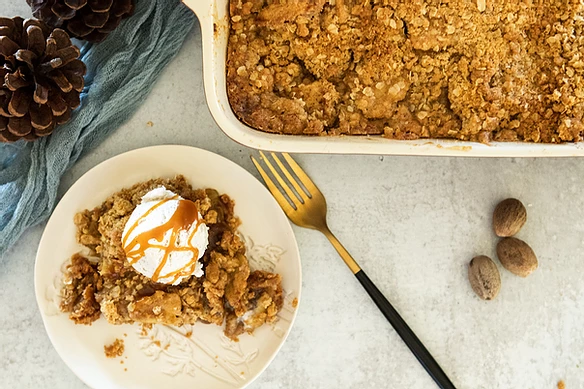 This recipe has double the crisp! It starts with a crust comprised of the topping. The apple filling goes over that and then more topping gets layered over the apples. It's hard to imagine that anything could beat my mom's apple crisp, but I'm here to say that this recipe gives it a run for it's money!!
And, don't even think of passing on the ice cream and salted caramel sauce! You'll be sorry…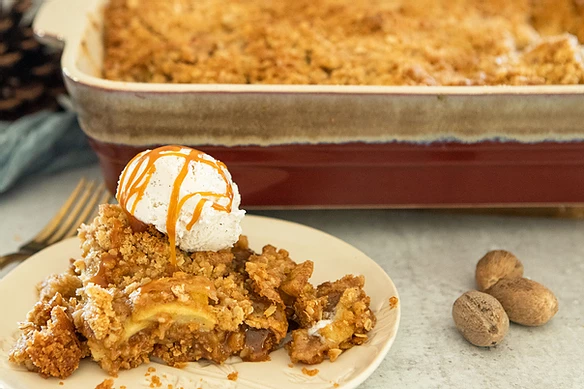 Lastly, if you make Crisp Apple Crisp, be sure to leave a review down below at the bottom of this page (stars are also appreciated)! Above all, I love to hear from you and always do my best to respond to each and every review. And of course, if you do make this recipe, don't forget to tag me on 
Instagram
! Looking through the photos of recipes you all have made is one of my favorite things to do!
Makes: 12 large servings
Prep Time: 20 minutes
Bake Time: 45 minutes
Total Time: 1 hour & 5 minutes
Ingredients
Apple Mixture:
10 cups Granny Smith apples peeled, cored and sliced

1 cup brown sugar

1 tbsp all-purpose flour

1 tsp ground cinnamon
Crisp Mixture:
2 cups quick-cooking oats

2 cups all-purpose flour

2 cups packed brown sugar

1/2 tsp baking powder

1/2 tsp baking soda

2 tsp ground cinnamon

1 cup unsalted butter, cubed while cold

Ice cream, whipping cream, caramel sauce, if desired for topping
Instructions
Preheat oven to 375°F. Prepare a 9×13 pan with baking spray or coating with butter.
Apple Mixture:
Place sliced apples in a bowl. Add brown sugar, flour, and cinnamon. Stir gently and make sure every piece of apple is covered in the sugar mixture. Set aside.
Crisp Mixture:
Combine the oats, flour, brown sugar, baking powder, baking soda, and cinnamon together. Add in the cubed butter and use your hands to combine. You want the butter to be pea-sized and coated entirely. You should have 6 cups. Spread 3 cups over the bottom of your prepared pan and press flat. Pour the apple mixture over top and press down with rubber spatula. Pour remaining crisp mixture over top of the apples and bake uncovered at 375°F for 35-45 minutes.
Serve warm or at room temperature, with ice cream or whipping cream. Top with caramel sauce, if desired.
Recipe by I Am Baker