Grilled Corn with Miso and Panko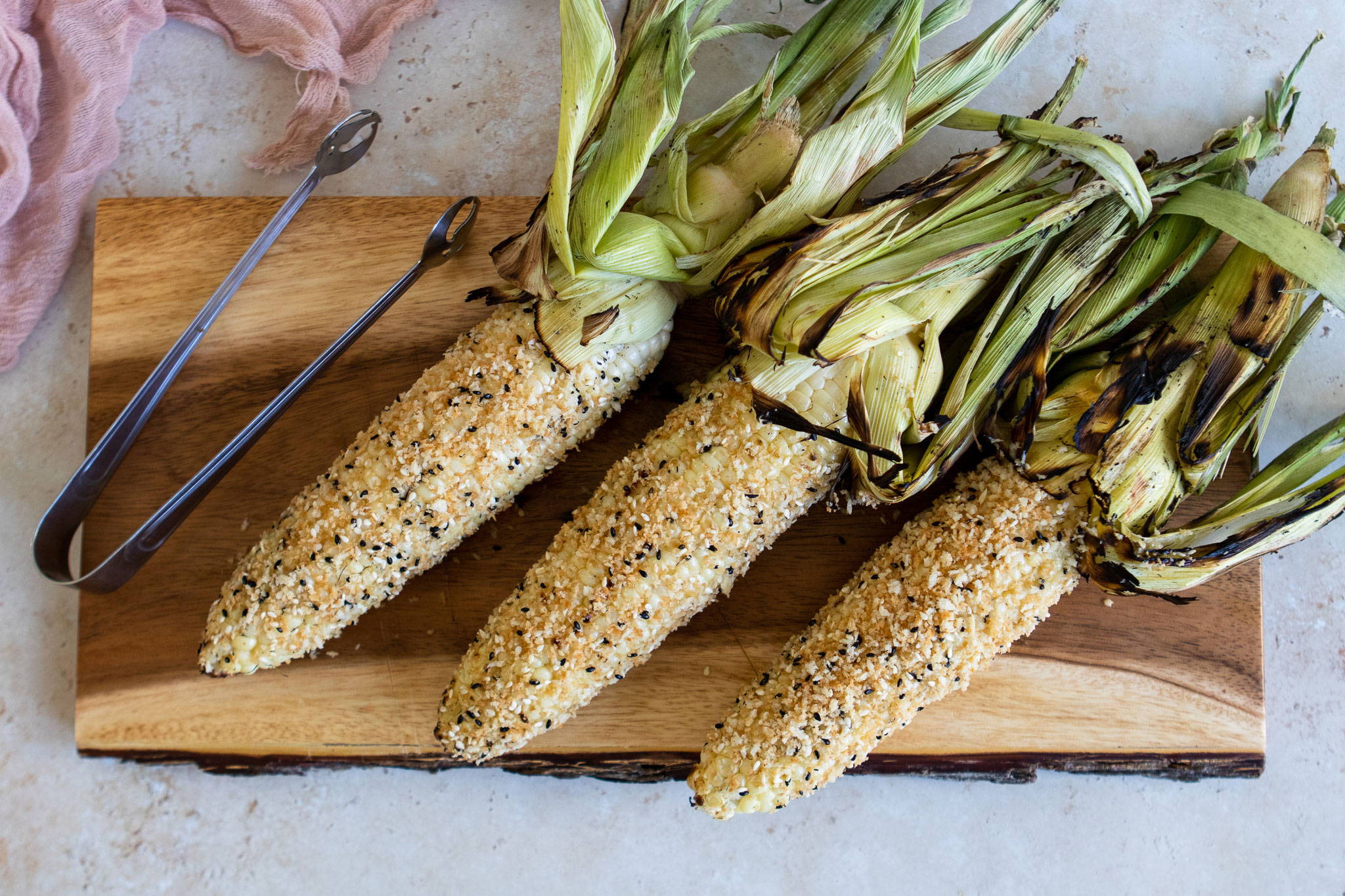 An amazing preparation for fresh sweet corn is this Grilled Corn with Miso and Panko.  It's easy and takes full advantage of the sweet corn season.  This recipe has a triple crunch factor going on:  crunchy sweet corn, crunchy panko crumbs and crunchy black and white sesame seeds.  It's also got the sweetness of the corn and the salt and earthiness of the miso.  Full on umami, baby! 
So, grab some cobs, grill 'em, coat 'em and scarf 'em!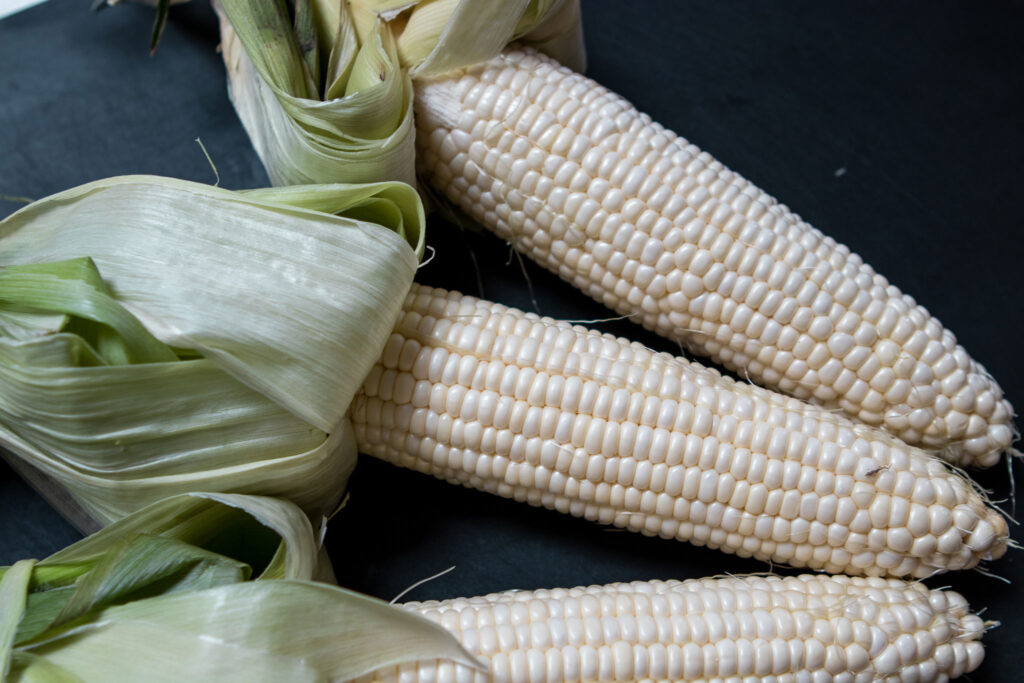 There is a very small amount of prep with this recipe.  Simply toast the panko crumbs in a skillet along with some oil.  Add the sesame seeds and toast a little longer.  I like to tip the mixture out onto a plate so that it doesn't continue to toast in the hot skillet.
Softened butter and miso paste gets blended together in a small bowl.
Finally, cook the corn.  I love to grill it, but feel free to boil it.  Instructions for both are in the recipe. 
What's not in the recipe is my "corn holder"! You'll see in my photos that I've pulled the husk back and tied it off with a long thin piece of husk.  This becomes your corn holder.  You don't have to do this.  You can simply shuck the corn, as the recipe indicates.  I think the presentation is pretty cool by pulling the husk back and tying it off, but as usual, you do you!
Once the corn is cooked, slather it in the miso butter and roll it in the panko mixture.  And, if you don't like eating corn on the cob, it's perfectly acceptable to cut the kernels off the cob once finished.
Enjoy!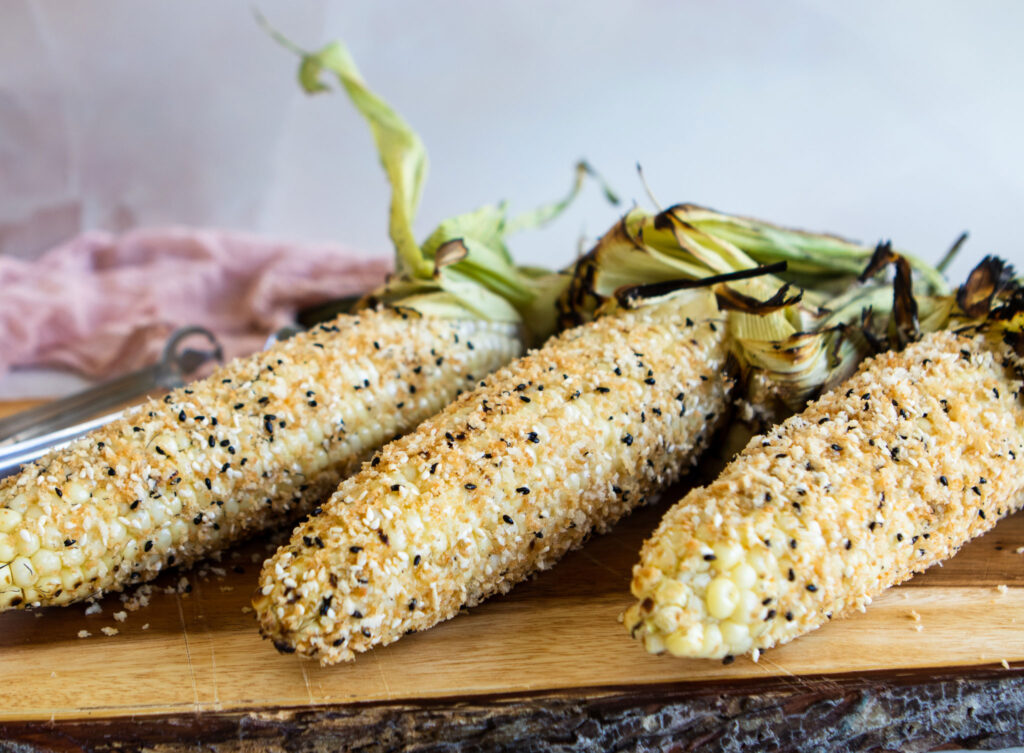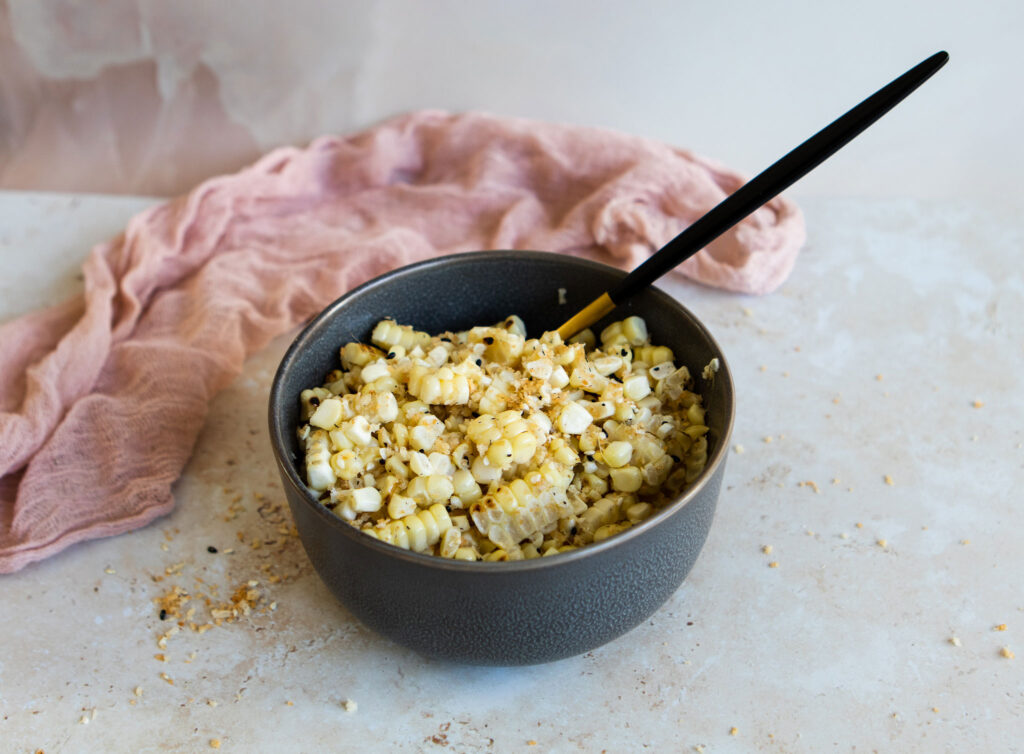 Lastly, if you make Grilled Corn with Miso and Panko, be sure to leave a comment and/or give this recipe a rating! Above all, I love to hear from you and always do my best to respond to each and every comment. And of course, if you do make this recipe, don't forget to tag me on 
Instagram
! Looking through the photos of recipes you all have made is one of my favorite things to do!
Grilled Corn with Miso and Panko
Makes: 4 servings
Prep Time: 12 minutes
Bake Time: 8 minutes
Total Time: 20 minutes
Ingredients
1 tsp vegetable oil, plus more for corn

1/2 cup plain panko

1 tbsp white sesame seeds

1 tsp black sesame seeds

2 tbsp unsalted butter, softened

2 tsp white miso

4 ears corn, shucked
Instructions
Heat the oil in an 8-inch skillet over medium heat. Add the panko and cook, stirring, until light golden, about 1 minute. Add the sesame seeds and cook, stirring, until toasted and the panko is golden, 2 to 3 minutes. Transfer to a large plate, and cool completely.
Combine the butter and miso in a small bowl until well blended.
Preheat grill to high heat. Lightly coat corn with vegetable oil. Place corn on grill and grill until lightly charred, turning often, about 5 minutes. Remove from heat.
Slather the miso butter all over the corn and then roll and press in the panko mixture. Sprinkle any remaining panko mixture on top.
Chef's Note:
Instead of grilling, you can also boil the corn. Bring a large pot of water to a boil. Add the corn, cover, and remove the pot from the heat. Let stand until crisp-tender, about 5 minutes.
Recipe from Fine Cooking
Grilled Corn with Miso and Panko