Sugar & Salt-Cured Salmon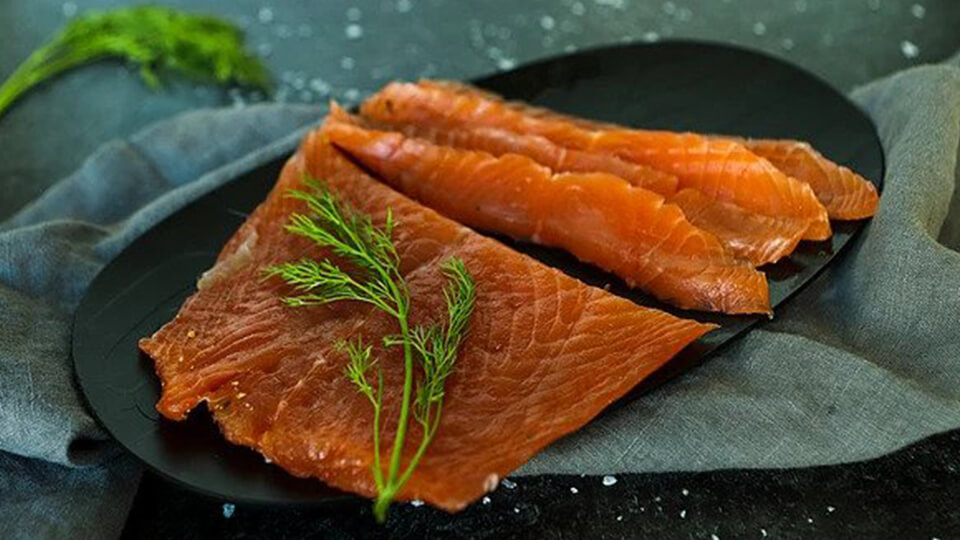 I love cured salmon, and I discovered years ago that making my own is so easy!  Over the years, I've made Beet-Cured Salmon Gravlax and various other types of gravlax.  This is another that's made in the style of gravlax.  It's silky and tender.  And, of course, delicious!
​All that you need is time.  Time to cure.  For this recipe, it's about 18 hours in the refrigerator.  No biggee…just put it in the fridge overnight and you're ready for Sunday brunch the next morning!
The flavor of this salmon is sublime.  Chef Lior Lev Sercarz, fondly known as the Spice Master, came up with this recipe using a spice blend of dill, mustard and caraway seeds along with green peppercorns.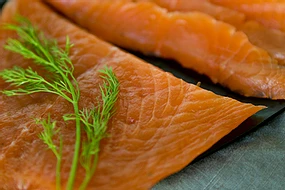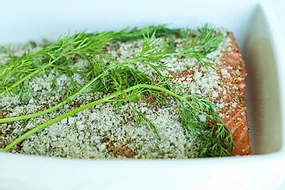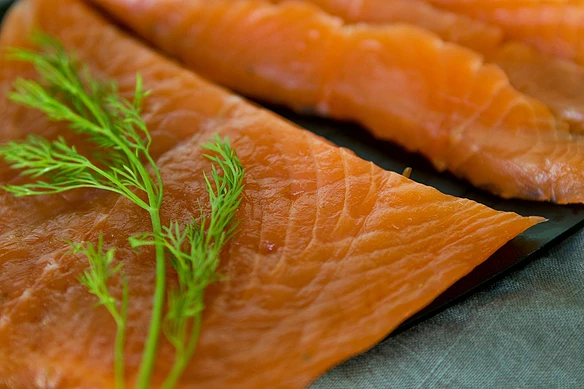 Lastly, if you make Sugar & Salt-Cured Salmon, be sure to leave a comment and/or give this recipe a rating! Above all, I love to hear from you and always do my best to respond to each and every comment. And of course, if you do make this recipe, don't forget to tag me on 
Instagram
! Looking through the photos of recipes you all have made is one of my favorite things to do!
Sugar & Salt-Cured Salmon
Makes: 6-8 servings
Prep Time: 10 minutes
Total Time: 18 hours
Ingredients
Main Spice Blend:
1 & 1/2 tsp dill seed

3/4 tsp yellow mustard seeds

1/2 tsp caraway seeds

1 tsp green peppercorns
Salmon:
3 tbsp gray salt, or 2 tbsp Kosher salt

1 tbsp sugar

6 sprigs fresh dill

1 (1-pound) boneless, skinless salmon fillet, 1 & 1/2" thick
Instructions
To make the Main Spice Mix:
Coarsely grind the ingredients in a spice grinder or food processor.
To make the Salmon:
Mix the salt and sugar with the spice blend in a small bowl. Place 3 dill sprigs in the bottom of a dish or container that will hold the salmon snugly. Sprinkle half the salt mixture over the dill and then place the salmon on top. Pat the remaining salt mixture all over the top of the salmon and then lay the remaining dill on top. Cover tightly with a lid or plastic wrap.
Refrigerate until the salmon is firmer and a deeper shade of orange, about 18 hours (some liquid should be pooling in the container). Rinse the salmon under cold water, discarding the dill and any remaining salt mixture, and pat it dry with paper towels. When ready to serve, cut the salmon into thin slices across the grain.
Recipe from Mastering Spice
Download PDF
Sugar & Salt-Cured Salmon