Are you ready for the holidays?  Have you forgotten a few gifts to give and dread the idea of going back to the mall?  Fear not…bake up some amazing cookies and package them in a pretty little box!  The best gifts are homemade, in my humble opinion!
So what are some key tips to making a beautiful cookie box?
choose the right size box
decide on your "menu" of goodies to go into the box
consider the packing materials you'll need
Choosing the box:
I have bought boxes in the past that are too large.  It doesn't seem like that would be a problem, but everyone is on a financial and time budget, especially around the holidays.  The more room you have to fill, the costlier it becomes not only in dollars spent but in time as well!
If the box is too small, you don't get the "wow" factor when someone opens it.  For me, that's important.  Is this sounding a bit like the Three Bears?
The box size that I like to use is 12″ x 8″ x 2″.  About the size of a shirt box.  It feels "just right" to me!
I also like to use a sturdy box so that it will hold up to the weight of all the goodies.
I make dividers out of heavy cardboard and cover them in wrapping paper or parchment.  In the case of this particular cookie box, I found some dark grey cardboard and used that to make my dividers.  Once you decide how many different items to put in the box, you will know how many dividers you will want and how to arrange them.  Be creative…it's entirely up to you.
I don't like to tape the dividers in until I have the final sizing done.  I might, for example, leave a space for cookies, but find that they are slightly smaller or bigger than I anticipated.  If the dividers aren't taped or glued down, I can easily move the dividers into position.  Then I make them permanent by gluing or taping them into place.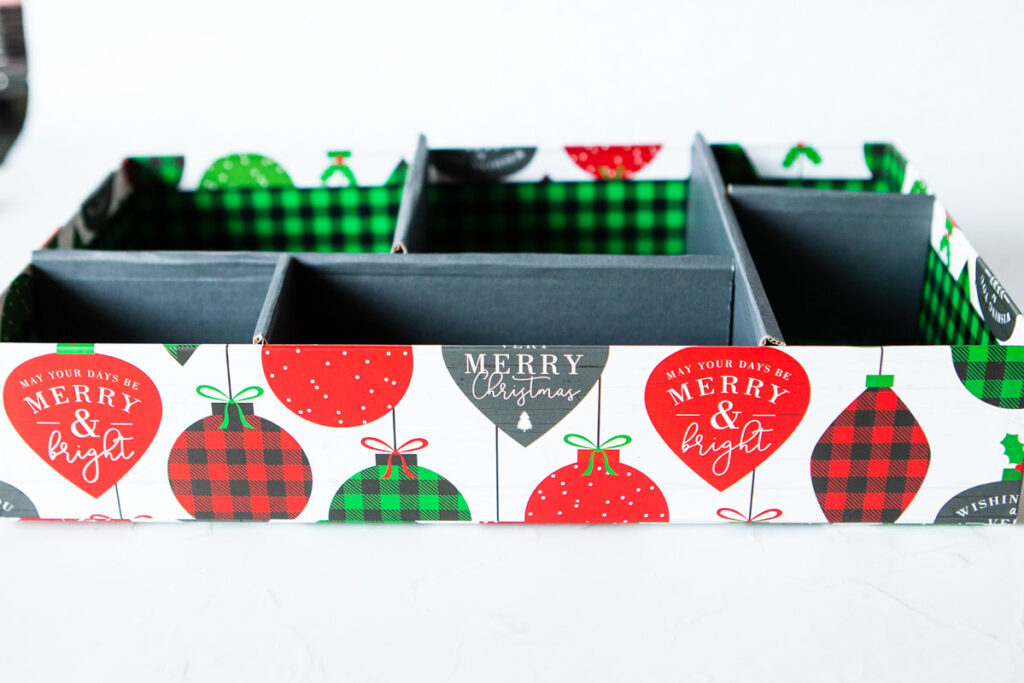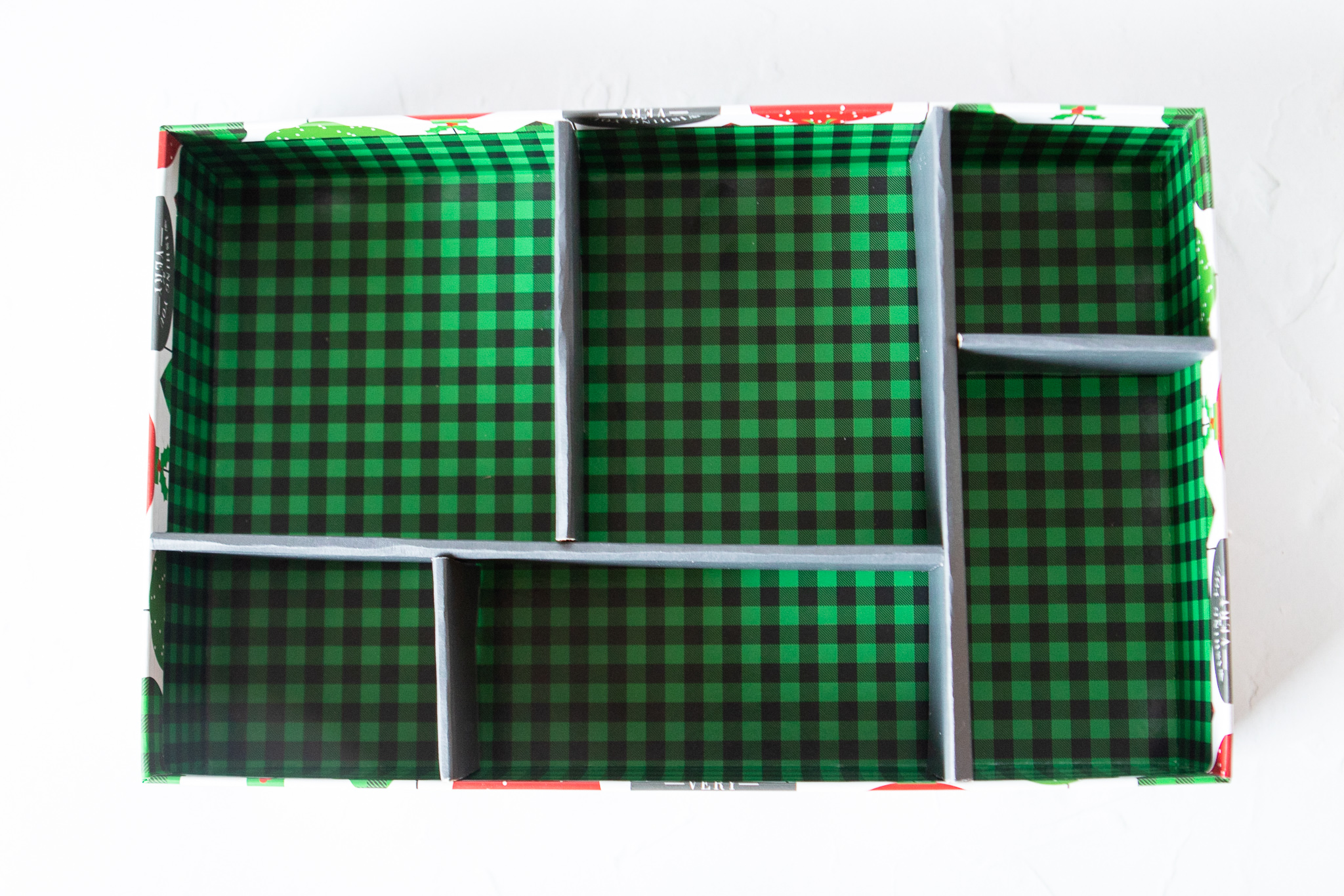 There are so many possibilities for what can go into the box.  I decided on fudgy Peppermint Brownie Cookies, beautiful Christmas Tree Shortbread Cookies, Salted Caramel Nuts, Tammy's Biscotti, Marshmallow Molasses Cookies and apple cider caramels.
If I was going to ship this box, I might substitute a different treat for the Christmas Tree Shortbread Cookies, as they are somewhat fragile.
Some other great options are:
Easy Easter Popcorn (just change the sprinkles to be red and green)
Zebra-striped Shortbread Cookies
The key to a successful box is to have it look balanced and colorful!
Finally, be sure to wrap the individual items.  I'm showing the box without any wrapping, but you definitely want to put the nuts, caramels, cookies and biscotti  in their own bags.  That will prolong the freshness of the goodies.
Happy Holidays!